Hiking, Meditation and Organic Cooking Classes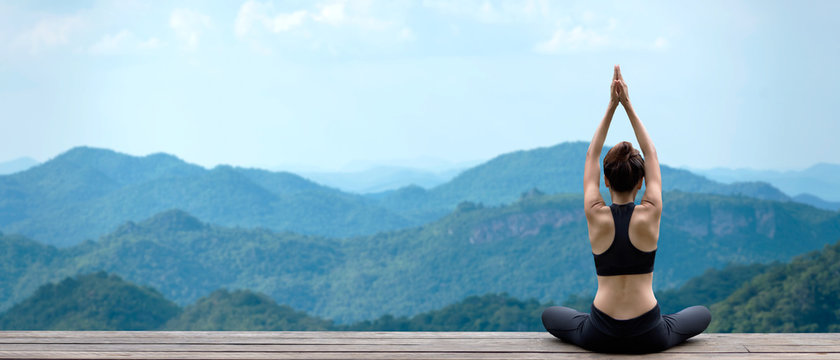 August 24th to the 27th
Join us for our Mixed Greens
Yoga retreat
where daily nature hikes, meditation, yoga and vegetarian cuisine are on the menu.. All of our retreat programs are designed to send you home with a plan to continue these practices in your own space.
Yoga and Meditation in nature is a deeply rejuvenating experience. Being surrounded by the natural mountain range, can help us connect with our own inner nature and find a sense of calm and stillness within. The hiking excursions will offer opportunities to explore the local scenery and get some exercise while also providing a sense of adventure and challenge. Our Plant based cooking classes will provide a chance to learn new culinary skills and techniques while also discovering how to prepare healthy and nutritious meals. Participants will learn about the benefits of mindful eating and how to use food as a way to nourish both the body and the mind. You will leave with a great mixed balance!
PROGRAM AT A GLANCE
Day 1 Thursday
9:00-11:00 am: Arrivals
12:00 nn Lunch and Grocery Stop
1:00 pm Scenic drive to retreat center
6:00 pm Welcome and Orientations
7:00 pm Dinner
8:00 pm Yoga stretch and meditation
Airport/Hotel pick-ups: Scheduled pickups from Denver Airport and hotels. Please plan to arrive in Denver no later than 11am on the day the retreat departs. They strongly recommend arriving a day prior to the retreat.( if you choose this option we can help with a hotel)
Day 2 Friday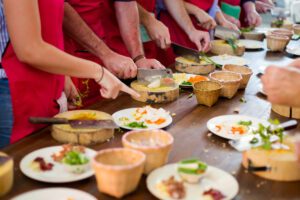 6:30 – 07:30am Yoga
7:30 – 09:00am Breakfast
10:30 – 3:00 pm Hiking time in Rocky Np ( optional )
6:00 – 8:00 Dinner/ cooking class
8:30 – 10:00 Restorative yoga/ Meditation
Day 3 Saturday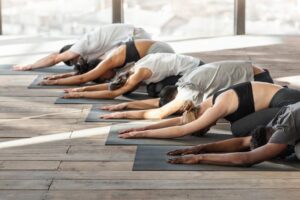 6:30 – 7:30 Yoga
7:30 – 09:00 Breakfast buffet
9:30 – 3:00 Option 1 : Wellness Morning – Take this morning to rest and recharge.
10:30 – 2:00 Option 2 : Grand Lake Nature hike.
6:00 – 7:00 Dinner/ Class
8:30 – 10:00 Restorative Yoga/ Meditation
Day 4 Sunday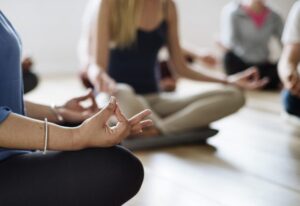 7:30 – 08:30 Yoga
8:30 – 09:30 Breakfast buffet.
10:00 – 1:00 Wellness Morning – Take this morning to rest and recharge.
9:45 – 12: 30 Short hike and Nature walk ( optional )
2:00 – 5:00 Return to Denver International Airport – The van will be back at the airport for guest drop-off by 17:00 p.m. ( Please plan to return flight to depart after 7 p.m. )
The above schedule is flexible to the flow of the day, weather, etc. All activities are optional.
It is recommended but not required to arrive a day before the retreat. They are unable to wait for anyone who may have flight delays or cancellations. Retreat guests will be required to find their own arrangements for the retreat home should their flight be delayed.
Please note: Everything listed in the schedule is entirely optional. This retreat is aimed to allow you to rest, relax, and reset! If you choose to not join activities on the schedule, that is entirely your choice.
Spots are limited on this retreat to keep the experience small and intimate. You are free to choose whichever hike you wish to do based on your interest and fitness level. There is something for everyone!
Highlights

Daily guided yoga classes
Guided Meditation classes. (learn how to start your own meditation plan)
Daily healthy meals, including breakfast, lunch, dinner, and snacks
3 nights of accommodations in a Holistic retreat center near Rocky Mountain NP
Cooking classes (Vegan and Vegetarian)
Round-trip transportation from Denver Co
Guided Hikes in Rocky Mountain National Park
National park entrance fees
Retreat gift
Skill level
Beginner
Intermediate
Advanced
Yoga styles
Vinyasa flow with a focus on individual alignment
Some experience recommended but all levels welcome
Stacey Green Yoga Instructor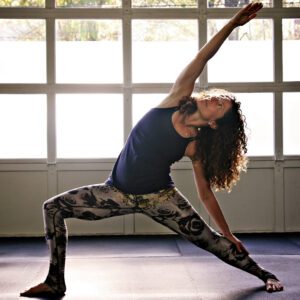 After moving to NYC in 1999, I joined a gym and proceeded to drag myself to different types of group classes. I'd watch the clock tick by slowly minute by minute, until the hour finally came to an end. One morning I walked into a sunrise yoga class. I didn't glance at the clock once that morning and was in awe of how the practice quieted my busy mind. It was love and I couldn't get enough of all the different teachers and types of yoga NYC had to offer. Ashtanga yoga became my primary practice a few years later, which took my practice to another level. In 2004, I received my teacher training certificate from OM Yoga and since then have been lucky to practice with and learn from many incredible teachers. I have 3 rules for my students, regardless of age and experience that have never changed. The breath guides the poses, not the other way around. If it hurts, don't do it (David Williams wisdom). Have fun. Every class, I learn something new from my students, I hope you feel the same way when you practice with me!
Eligar "Eli" Sadeh Personal Chef & Hiking Guide
I am passionate about food and health for people and the planet. Cooking for others is my love language. We can thrive together in community through food. I have been cooking for 40 years with inspiration from my mother and as a Personal Chef. I specialize in plant-based fusion cuisine drawing on flavors from the Mediterranean and Asian regions, as well as farm-to-table local cuisines. This retreat I will focus on vegan, plant-based holistic cuisine as a pathway to heal and nourish the body, as well as to strive for sustainability and harmony with Mother Earth. Together as a community, we will prepare, create, and learn about nutrition, food, and cooking drawing on scientific and indigenous knowledge of plant-based foods and their health, emotional, and spiritual benefits. You will also learn how to incorporate raw plant foods into your meals ("beyond the salad"), and how to prepare meals on a timely basis that promote whole body health and anti-aging.
Paul Hendricks Tour Guide
Going to Europe during a transforming time for the world when the wall came down. I spent the better part of my 20s backpacking through Western and Eastern Europe and fell in love with living like a Bohemian. I came back to the USA and wanted to show people the world that we live in and started tour guiding in 1998. Spent most of my career bringing internationals into America and showing them this country. In 2000 I fell ill with colitis after a 2 year battle. I went to India and Thailand and found yoga and its healing powers and ended up studying in Mysore and at Yoga Thailand in Ko Somui. Then traveled the USA studying with leading Ashtaga yogis, obtaining a teaching certificate. Started teaching while also tour guiding. I found that both of these elements come together with great balance. For the past 25 yrs I have turned my passion of yoga, food and travel into a journey. I love to show people the great balance of these passions.
August 24th to 27th:
$1600 for 4 days
Single: 1800
Double: